About Us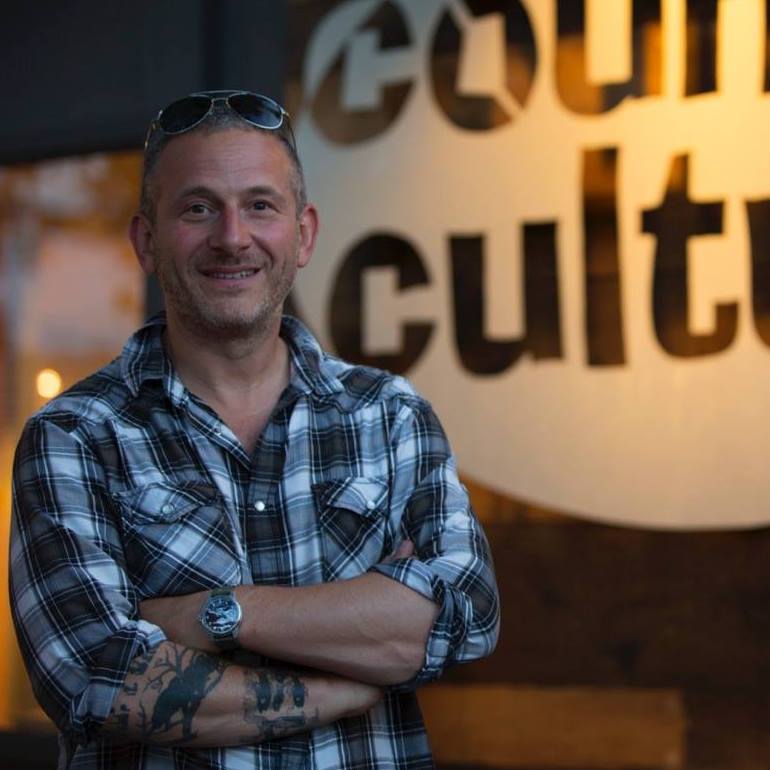 Why do people flock to Counter Culture? "This is a great restaurant," answers a Santa Fe old-timer, who's eating breakfast with a buddy. "There are a lot of restaurants that cater more to tourists than locals. They're more expensive. This isn't like that. They've got good food and good prices." He praises the dinner menu. Another long-time resident points to "location, location, location, the clientele, the atmosphere." She likes to sip coffee and read the morning paper here. "You can hang out and not be interfered with and not interfere with other people." And a third regular, too busy working on his computer to talk, sums it up in a few words. "Cheap prices, good coffee, good food." He obviously appreciates the wifi as well.
Comments like these warm the heart of hard-working owner-manager Jason Aufrichtig. "This is how I envision Counter Culture," he says. "It welcomes every group, young and old. Everyone sits down next to each other and eats." He sees the ambiance as similar to a Manhattan deli. "It's a cafe for the people. A lot of regulars depend on us to be here." It is warehouse chic simple wood tables and metal chairs line concrete floors and you order at a counter from menus written on chalkboards.
Counter Culture Cafe was established in 1996. We use only the finest locally sourced organic ingredients including Fano Bread, Aroma Organic Coffee, Local Sprouts, 100% Real Maple Syrup, Non GMO Oil, Organic Greens, Horizon Yogurt, New Mexico Beef, Filtered H2O, Redbird Natural Chicken and Ecco To-Go Containers to name a few.
"About Us" adapted from a story by Barry Fields for Local Flavor, February 2010. Photo by Kate Russell.